A whole-life, disciple making Church
Doing life together.
We believe that God is calling us to be a Christ-centered, healing, serving and international community, maintaining unity, valuing diversity and growing in maturity in Christ.
Windsor Road Baptist Church is a welcoming, vibrant, growing, inter-generational and international community of people, committed to whole-life discipleship.
Jesus is at the centre of all that we are and do.
Church is not just a place We go to; church is who we are.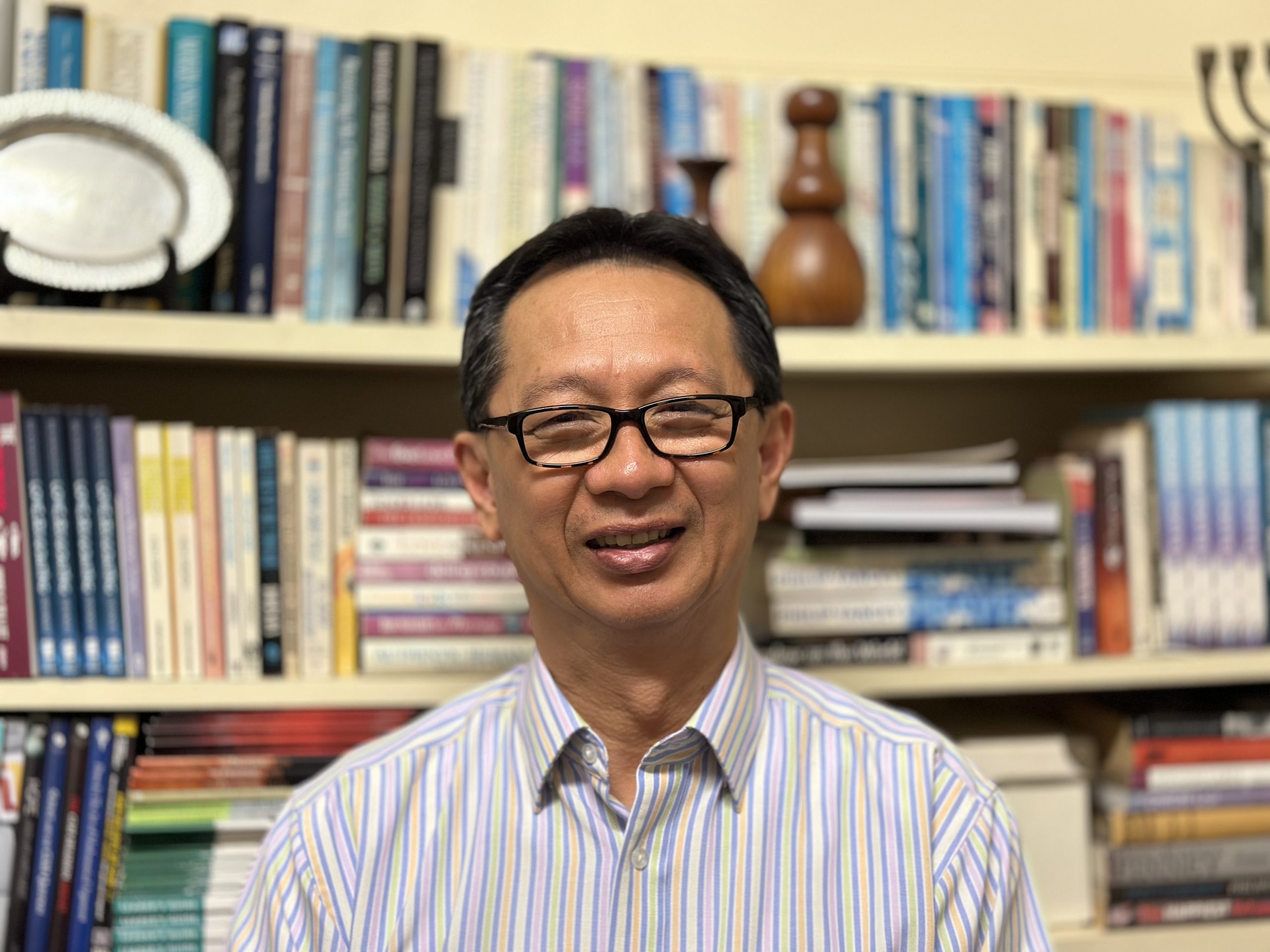 Mark was born and raised in Kuala Lumpur, Malaysia as a Buddhist. When he was 15, he had a life-changing encounter with Christ. In 1983, he moved to Brisbane to work with an international, interdenominational mission agency mainly as a trainer and mentor in numerous discipleship and leadership courses in Brisbane and overseas in Southeast Asia.
Mark began his involvement at Windsor Road as a part-time Associate Pastor from 2008 until his appointment as Senior Pastor in June 2013. Discipleship is of great interest to him. He is keen to help believers discover and live out their fullness in Christ for the work of ministry in everyday contexts. Mark has been married to Sue since 1990. He enjoys spending time with her and their three adult children & daughter-in-law. He enjoys his tropical fish, die cast car collection and good Malaysian cuisine!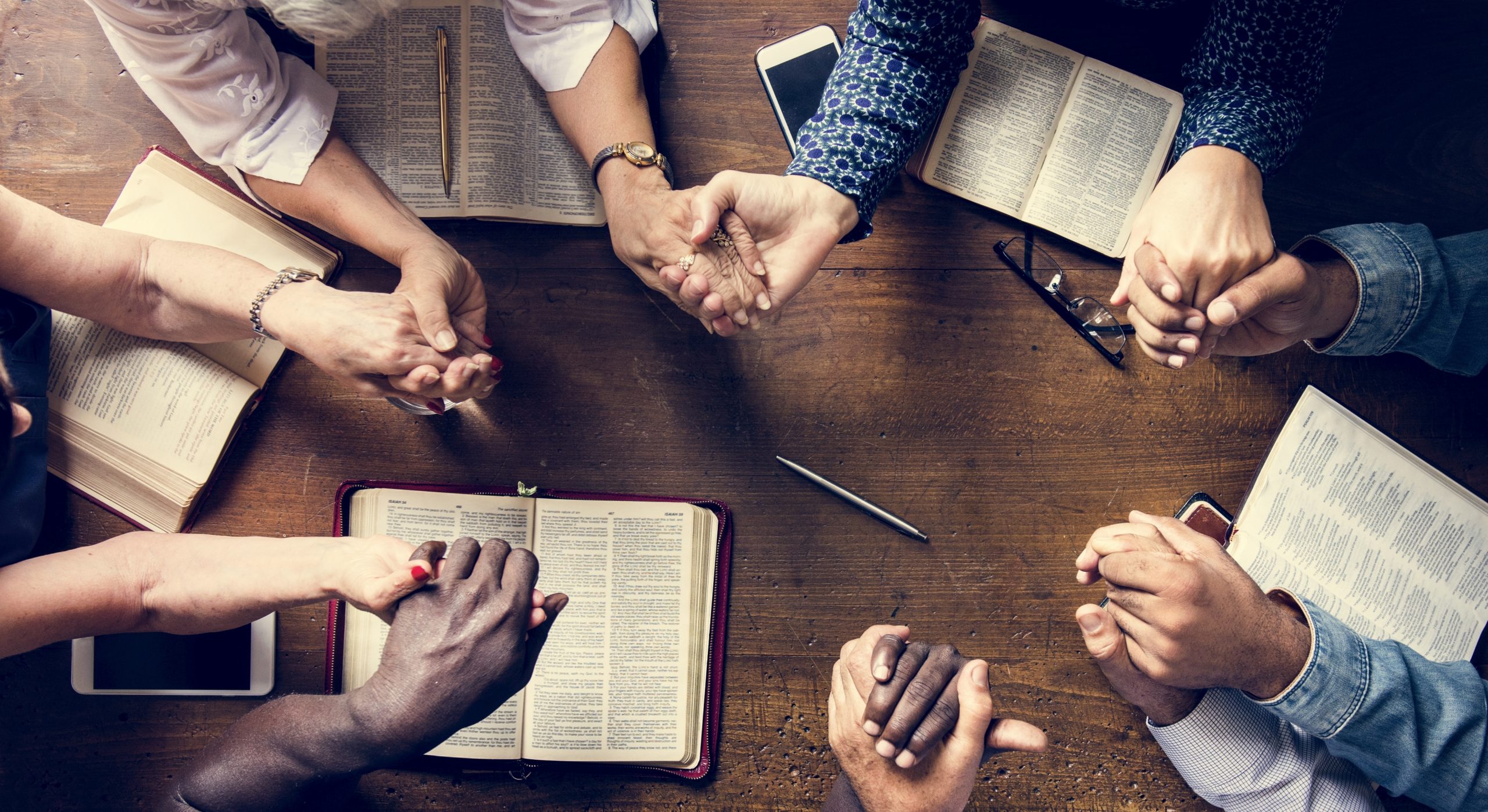 Shail Maharaj, Will Cole, Darryl Skerman and Sue McQuay provide invaluable support for Mark in overseeing the Church.
Our History
Our Church has a proud history in the Red Hill area, stretching back over 140 years.
But don't let that fool you – we're a modern, evangelical Church with a contemporary expression – See our story.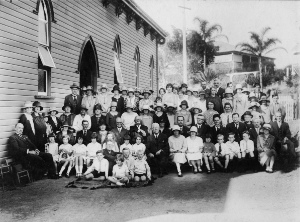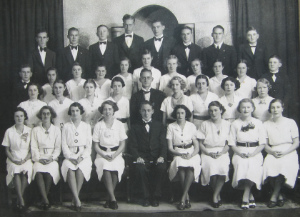 1877: The church in Red Hill was constituted on 5 June with 19 members, pastored by Rev. Thomas Leitch.
1888: The present church building was constructed.  This building was one of the largest church buildings in Queensland at that time.
1920's: Windsor Road was involved in the formation of the Brisbane City Mission to care for the poor of the city; Rev. Leitch served on the committee that ran the Mission.
1929: Rev. Thomas Leitch retired after fifty-two years in the pastoral ministry at Windsor Road – his first and only pastorate.  He died later that year.
1930: Rev. A. H. Brooks pastored for five years.
1933: The church hall was erected in memory of Rev. Thomas Leitch.  
1935: Dr. H. W. Dart was called to pastor the church.
1937: Robert Horn assumed the pastorate responsibilities.  
1944: The Welsh evangelist, Gwynne Durward, was called as a pastor and retired in 1973.
1974: Pastor Rod Bullpit of the Ashgrove Baptist Church ministered part-time for two years.
1976: Pastor Ron Simpson served for a year.
1977: Pastor (later Rev.) Stephen Shaw was called as pastor to Windsor Road in the centenary year of the church.  His ministry at Windsor Road concluded in June 1990.  
1983: Windsor Road began a church-planting ministry in the community of Helensvale on the Gold Coast. 
1984: The first church elders were elected. Miss Dawn Courtman was called as Pastoral Associate, to be the third member of the Pastoral Team.
1985: A fire in the Thrift Shop nearly destroyed the church.  Due to extensive smoke and water damage, the church was refurbished.  The adjoining house property was purchased and converted to the church office.
1986: Mr Ormond Porter and Mr Michael Parris commenced as Associate Pastors.  
1991: Rev. Rob Beeston commenced as Senior Pastor in November and retired in 1996.
1997: Pastor Simon Hamlet and Miss Dawn Courtman commenced ministering at Windsor Road as co-pastors. 
2000: Rev. John Anderson called to pastor full-time at Windsor Road Baptist Church from August (concluding in 2012).  Pastor Simon Hamlet remained part-time.
2006: Half of the church's roof was blown off on 15 November in a severe localised thunderstorm.
2013: Mark Ng, Associate Pastor since 2008, appointed as Senior Pastor for 5 years.  Mark was recommissioned for a further 5 years in June 2018.